$50 for 7 Nights of Dinner for My Family of Four
Shopping only at ALDI
It's time for another food challenge, I like to do these several times a year in different ways. It is a great exercise and helps us to see where we are spending our money and what we could be doing differently and add a few things to our repertoire.
See if it's possible
Get creative and try new budget recipes
Flex that Frugal Musclse so if the worst was to happen tomorrow we would be ready to go.
The Goal – To buy everything I need to feed my family of four for 7 nights for just $50 shopping at only Aldi!
The Rules I set
Everything has to be bought from Aldi in a whole amount
I'm allowing myself basics like cooking oil, butter, salt pepper, and spices
I am working our prices off these items but I will sub out GF pasta for my portion in relevant meals.
The Meal Plan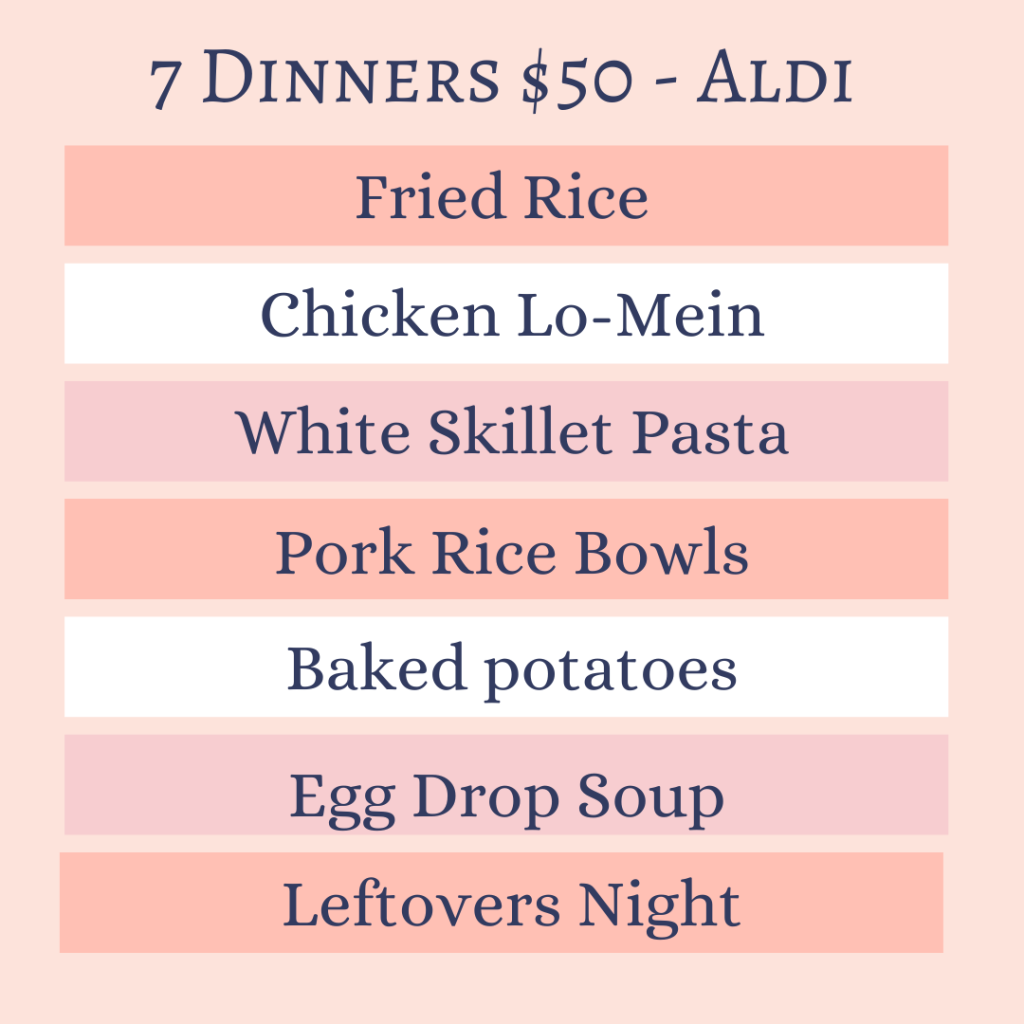 The Shopping list
Before I went to the shops I started out with a plan, I needed 7 dinners using several similar ingredients, done several different ways. This is the meal plan I came up with although I did have to tweak it once I got to the shops.
Since you can exactly know ALDI prices until you are in store I made my list with the prices I knew and then I price-checked Woolies and coles assuming that ALDI would be about the same price or less on these products.
I made some swaps in-store to accommodate some prices being higher them budgeted for and I even added in a pack of Garlic bread to go with our pasta meal ( for the kids and hubby) and upgraded our eggs to a bigger pack. To see the Haul and Shopping trip Click Here!
| | | | |
| --- | --- | --- | --- |
| Potatoes 3kg Bag | $4.49 | Spaghetti 500gm | $0.79 |
| Carrots 1kg Bag | $1.99 | Pasta 500gm | $0.79 |
| Onions 1kg | $2.49 | Corn kernels 1 kg | $2.49 |
| Chicken bulk pack $9.99/kg | $13.63 | Shredded Light Tasty Cheese 500gm | $4.99 |
| Rice 2 kg bag | $2.79 | Eggs 700gm | $3.89 |
| Cream 600ml | $3.39 | Extra Item (optional) | |
| Pork mince 500gm | $3.99 | Garlic Bread | $1.89 |
| Frozen Peas 1Kg | $2.09 | Total Cost: | $49.70 |
And the Haul!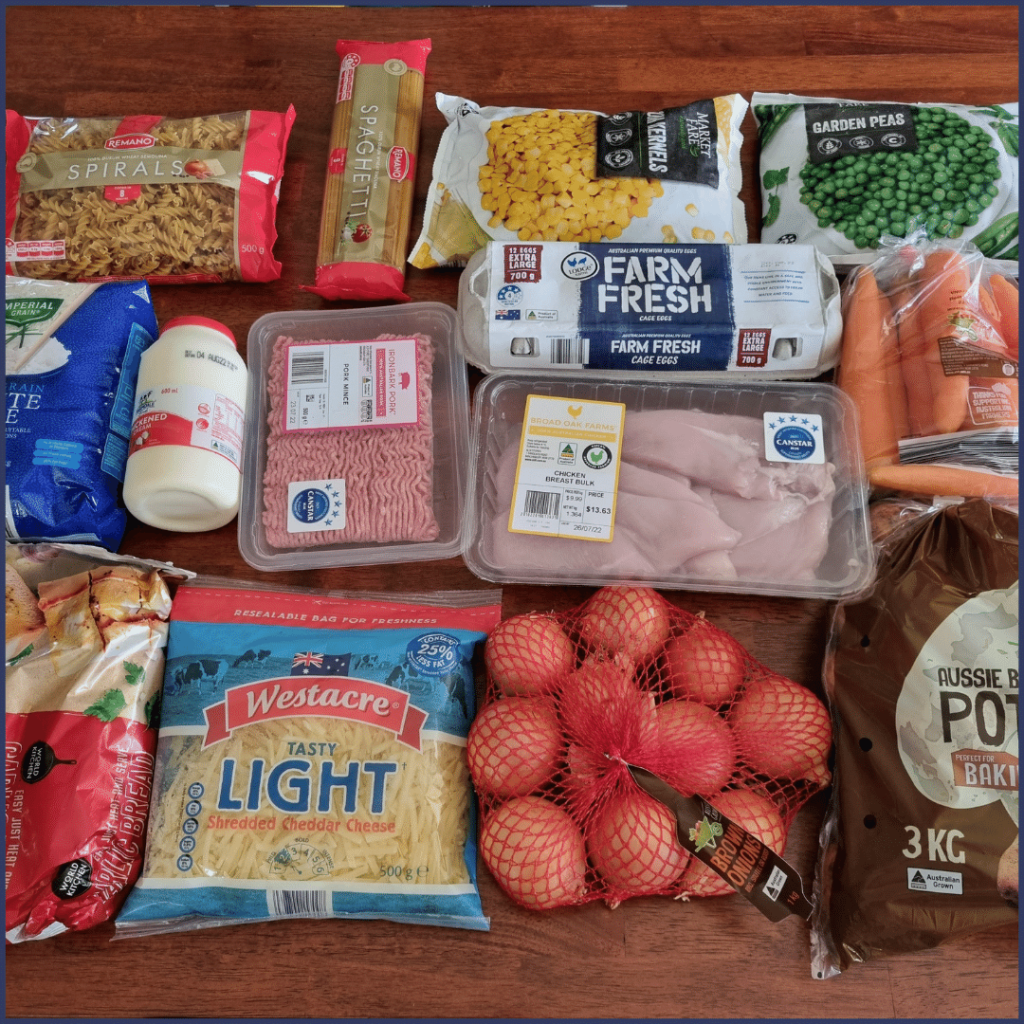 Stay tuned for the results and reciepes!