2022 Goals – Have you done yours yet?
So it's that time of year again. I love the New year, New goals, and challenges.
It is time to review our goals from 2021 and set some new ones for the upcoming year.
It's always great to look back and see what we have accomplished and make small adjustments to our goals for the next year. Every year we get a little closer towards our dream life.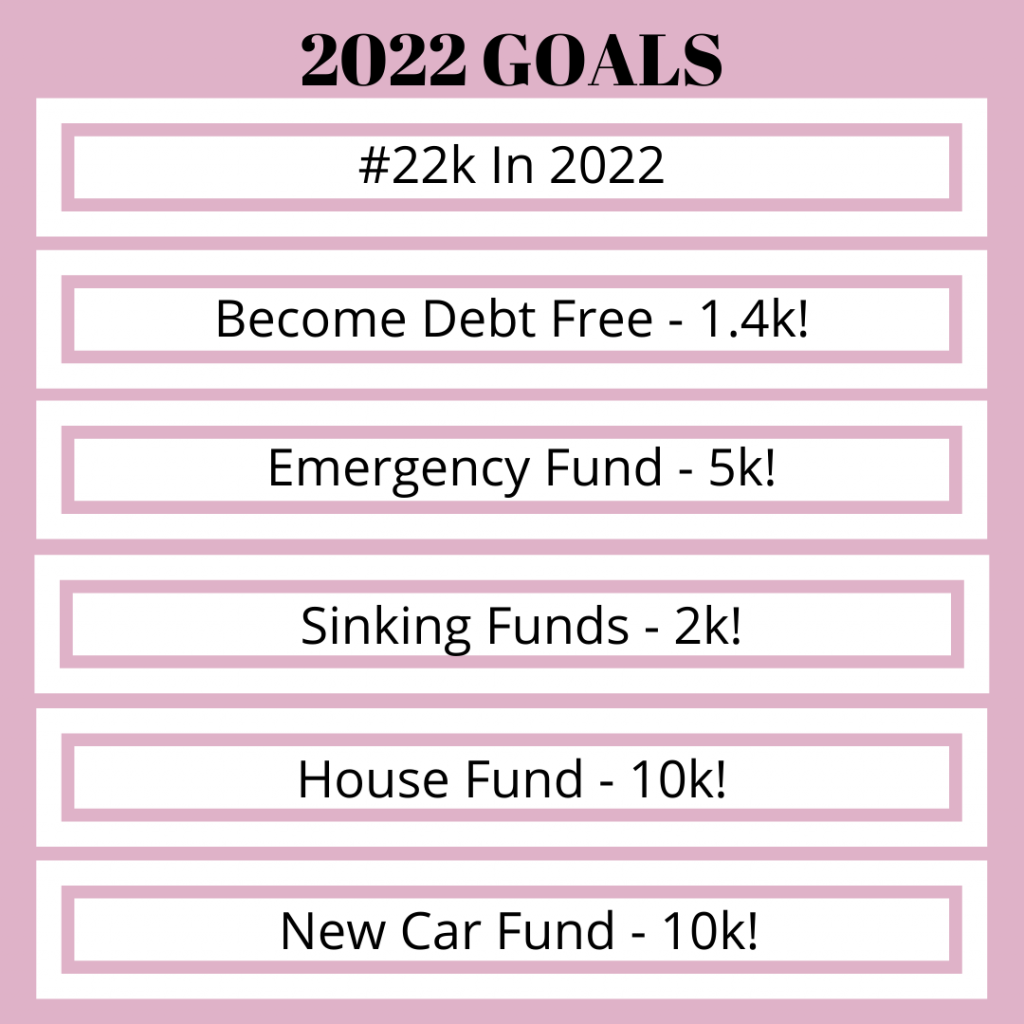 This year is a little different, and it feels like a little bit of a time warp as our goals for this year are the same ones we had to start 2020.
2021 was a hell of a roller-coaster, with a new baby and many emotional turns. We didn't get far down our set goals with all the bumps in the road but we certainly achieved a lot. We cash flowed the birth of our third baby, fully funded so many NDIS reports, and most of the emergency dental surgery for my son ( $9120).
This year we ended up side hustling $16,209.82 from surveys, rewards programs, odd jobs, referrals, promotional work, selling my eBook, and way more.
Paying off most of the Dental surgery and all the NDIS reports, with only $1345.19 left to pay and we are back to being debt-free! With a bigger emergency fund and sinking funds for ongoing medical reports and appointments.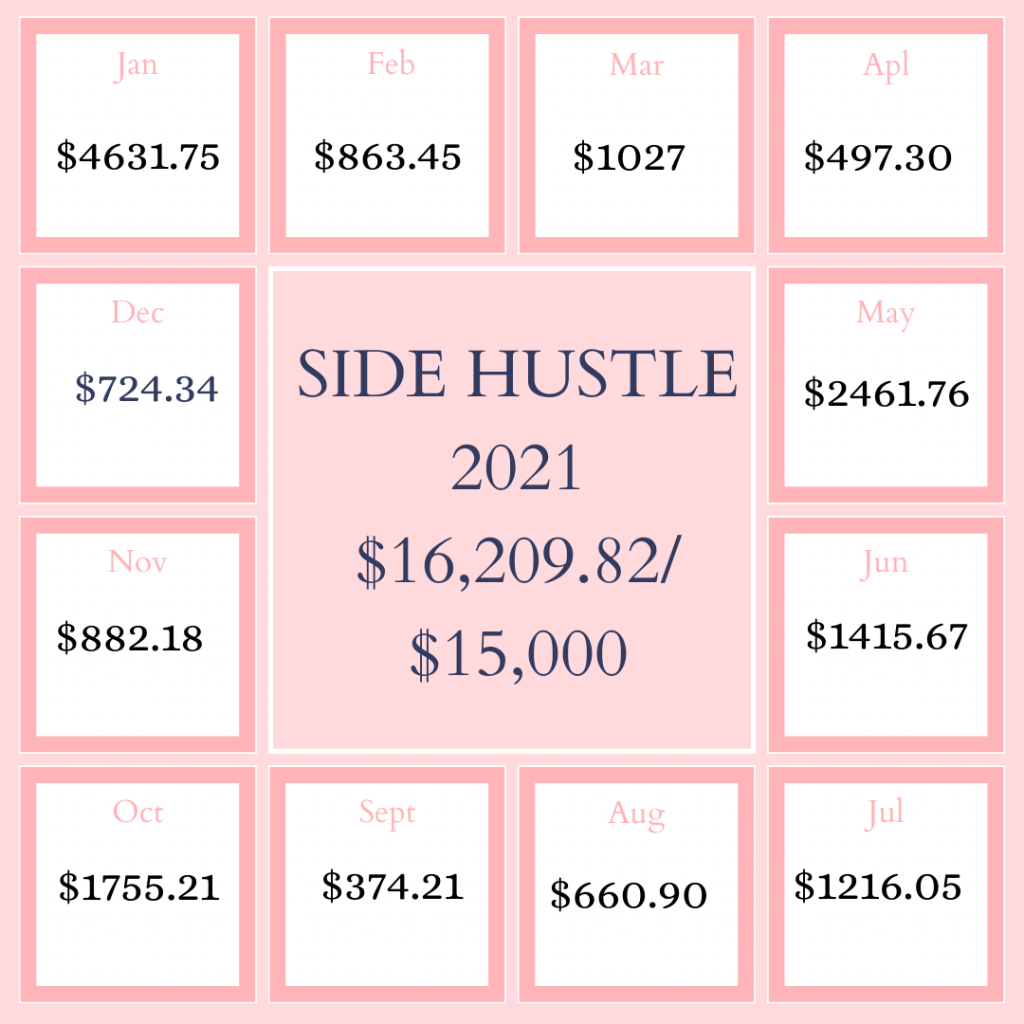 Next year we will accomplish so many more amazing things!
In 2022 the plan is to start by Side hustling $15,000, saving a new emergency fund, paying off the last bits of the surgery, Getting a new (to us) car, and restarting our house deposit as a start.
I also want to finally get monetized on Youtube and the Blog, with Google Adsense. (Not far to go now!)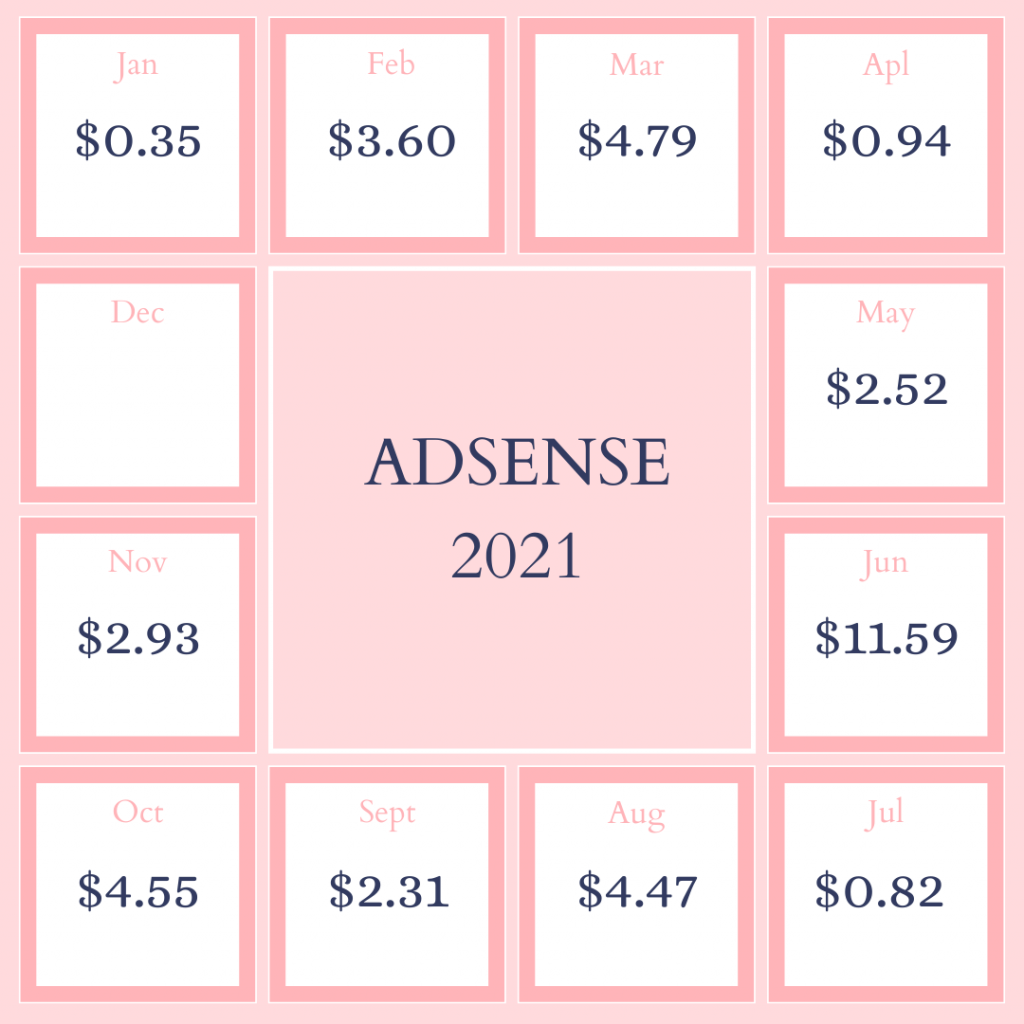 Have you set your goals for 2022 yet?