New financial year, new goals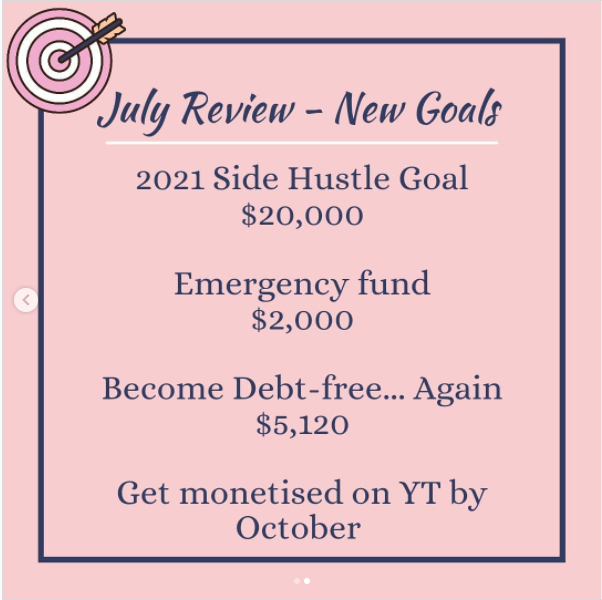 It is always a good idea to periodically check in and update your goals, every few months or when life hits you in the face.
July is a great time to review your finances and your goals. Its Tax time here in Australia and it's halfway through 2021, a trying year for everyone.
We are updating our goals and adjusting to our changing circumstances. With a new baby on the way, my son's dental debt, and the loss of our emergency funds so far this year, we are in a very different place financially and life-wise than we were at the end of 2020.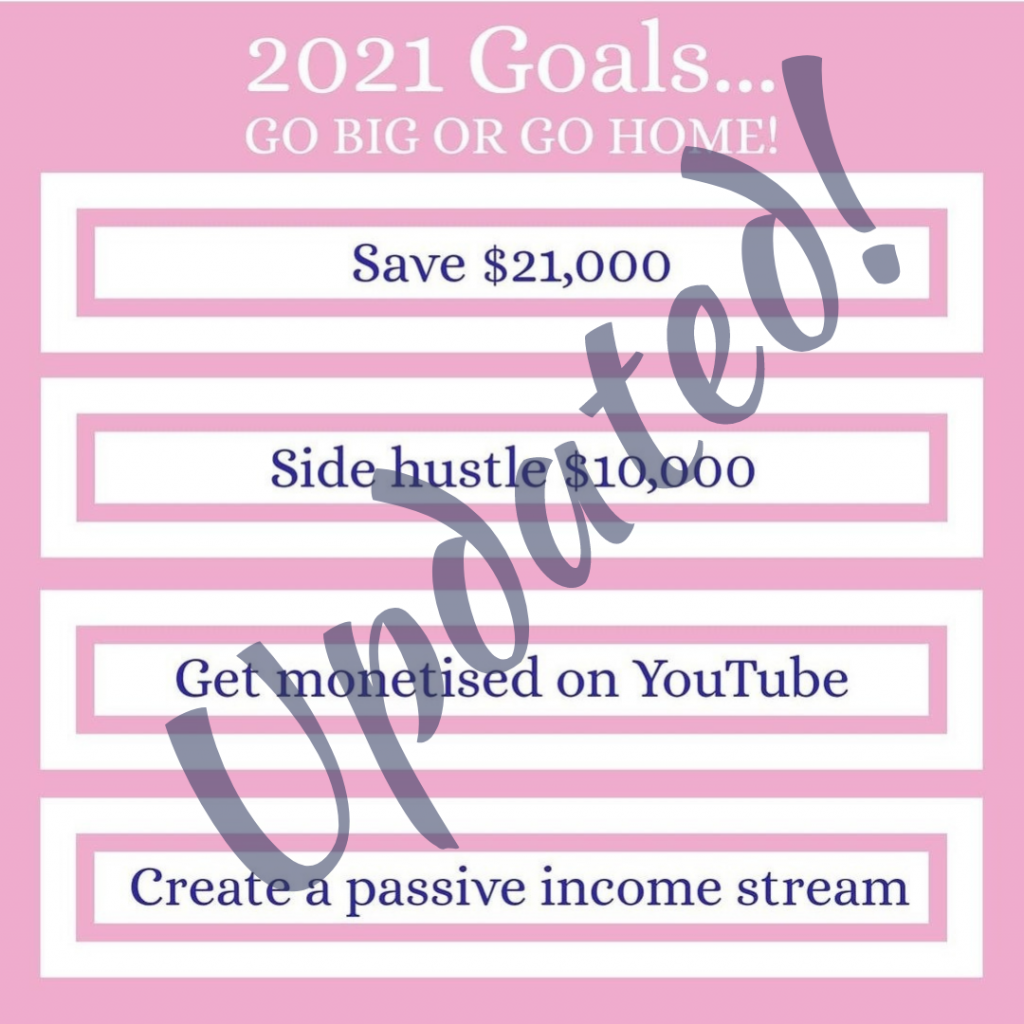 Let's start with the good! We have already smashed our original Side Hustle Goal of $10,000 earned this year! $10,896.91 Earned From January first to June 30th. Very happy with that, I can not believe it honestly. So our now new updated goal is $20,000! It's going to be a stretch but we will work our bums off and see how far we can go!
With our new bundle of joy on the way, I will obviously be scaling back on a lot of my side hustles to focus on becoming a family of five and our newborn. That means some of our goalposts have moved.
Starting in October I will be moving to my 'maternity leave' routine. Obviously working for myself, I am in complete control of what I'll be doing, but in saying that, if I stop completely, the money stops. So I'll be scaling back everything and really focusing my activities. In the meantime, I will be trying to build as much passive income before then as possible.
Focusing on getting monetized on youtube before then and building my Adsense Revenue.
Then it's time for the not-so-good, with my son's surgery we will obviously not be able to save $21,000 in 2021. So we've scrapped that for another year.
Instead, this year is about becoming debt-free again, paying off the $5120 in debt leftover from the surgery, and then rebuilding our emergency fund. All while preparing for and having a baby in late October/ early November.